Tutoring will focus on getting absent students caught up, late work, test corrections, skills practice, etc.
It is the responsibility of the student
, not the teacher to know what the child needs to make-up/wants to practice before tutoring begins. Tutoring will be Wednesday from 3-3:45pm. Sign-up below!
On Thursday of each week I will allow students to retest on any low spelling or vocabulary tests. Please sign-up below at least 24 hours before the tutoring day so I can prepare a new test for them.
Tests that can be retaken (2nd nine weeks)
1. Spelling Test 2
​2. Vocabulary Quiz 3
​3. Spelling Test 3
​4. Vocabulary Quiz 4

Tests that can be retaken (3rd nine weeks)
1. Vocab Quiz 4
​2. Spelling Test 4

Powered by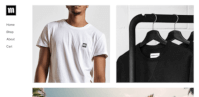 Create your own unique website with customizable templates.