My name is Mrs. Nikola, and I am excited to start my fifth year at Clover Garden! On this page I list major events that are happening in my class or school wide. Please make sure to check out the other sections of my website to find current assignments, late/missing work, extra credit, and extra practice!
*UPCOMING BIG EVENTS*
January 2nd: Rescheduled Band Concert

January 3rd: Rescheduled Band Concert

January 4th: Last Day of Missing Work for my class

January 7th: Third Nine Weeks Starts

January 11th: Report Cards go home
Spelling Test 4 (7th & 8th Grade)

January 14th: 12pm Dismissal

January 21st: No School

January 23rd: Class Group Pictures

January 25th: Vocabulary Quiz 5

February 4th: 7pm PTT Meeting

February 8th: AYLA Club Field Trip
Spelling Test 5

​February 18th-22nd: Academic Break
Powered by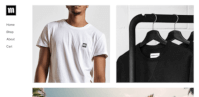 Create your own unique website with customizable templates.